Kelley Rosano is an authority on astrology, coaching and spirituality. She has been an astrologer for over forty years. Kelley has been in full practice for over twenty years. She is uplifting and empowering. She is an astrological intuitive and a highly effective coach. Kelley is a channeler. Spirit will convey to her the exact message you need to hear. Kelley is clairvoyant and clairaudiant. She weaves astrology, coaching and spiritual knowledge together. This process is a tapestry of love, wisdom and power that can transform your life. She has a gift for quickly pinpointing where you limit or hold yourself back. Nothing gets past her and she doesn't hesitate to give you the truth that you need to hear. I have known her for over twenty-two years. When you apply her insight, you'll be amazed how fast your life changes for the better. Knowing your astrology will empower you. Allowing Spirit to come through and give you what you need. You can relax in the peace that you are on the right path. You will be in the right place at the right time. You will seize the opportunities. Live your divine passion. Live from your heart, in JOY and Thrive!
Be ready for your new opportunities in 2016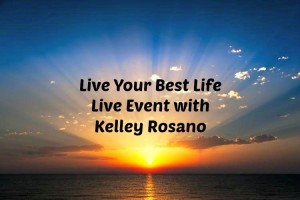 Live Your Best Life Live Event

Live World Wide Event with Kelley Rosano
You will be able to engage with Kelley and ask questions.
You can interact and receive live group coaching.
Nourish your creativity,
Empower your authentic nature
Be who you were born to be.
Turn your hobby into your dream job,
Take Your Life to the Top!
When: Wednesday, January 20, 2016
Time: 12:00 — 1:30 PM MST
Where:  the Internet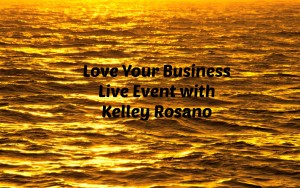 Live World Wide Event with Kelley Rosano
You will be able to engage with Kelley and ask questions.
You can interact and receive live group coaching.
Building a road to Your Financial Freedom!
You are going to make the most money.
Be the most successful when you find your point of brilliance.
What can you do better than anyone else can?
Where do you shine the brightest?
When: Wednesday, January 20, 2016
Time:  3:00 — 4:30 PM MST
Where: the Internet
Do not worry if you miss the event. Everyone who purchases Best Life and/or Love Business Live Events will be emailed the event recording and companion workbook.
Your 2016 Astrology Forecasts are up!
Thank you for liking, favoring, sharing.
Google+ and subscribing!
 Your Totally Rock!

  You can download your 2016 Astrology Forecasts here at our Shop
Love and the Law of Attraction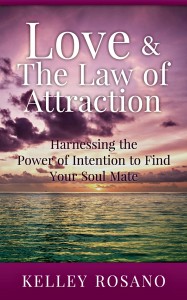 You can purchase your copy here on Amazon Thank You!
or click on the book
Harness the Power of Intention to Create the Love You Are Dreaming of

Are you currently single or questioning whether your partner is your soul mate? Do you seek to deepen the connection you have in your relationship now? People from all over the world are utilizing the exercises contained in this revolutionary book to manifest the unique soul mate relationship they've been dreaming of.
This simple, step-by-step guide will help you create a long-lasting relationship that is rooted in intimacy of all kinds – spiritual, emotional, sexual and intellectual – creating a continuous source of joy and inspiration in your life.
Drawing on years of experience, the author traces a path toward true love by revealing:
• How to let go of the past and develop the Self Love needed to find your soul mate
• Discover love for your body and make space for true love to enter your life
• Easy, targeted exercises that will manifest your soul mate relationship
• Tests to reveal if your current partner is your one true love
• How to peacefully transition out of an unhealthy relationship
• Re-ignite the love you share in your existing relationship with specific techniques that will awaken your soul mate relationship today.
   You can download your Astrology Forecasts here at our Shop
"Your words are like blessings! I believe that we have a choice of how to express a message of growth to others.  You chose to deliver your insights, in a way that feels supportive whether they are a message about beautiful abundance, or a message about a challenging lesson coming our way.  I have watched many other forecasters and came away feeling badly, I felt like things will not go well for me.  With you, even when the message is about being cautious, you couch it in such a way that the light shines through and hope fills my heart.  More than that, I come away from every one of your messages, feeling inspired, glad to be me!  I just wanted you to know that by honoring your true calling, you are making a positive difference in the lives of others and I am grateful! "  — Emily Henry
For a detailed look into your personal, relationship and financial astrology
Schedule Your Astrology Consultation with Kelley
Your greatest potential and possibilities in life are revealed in your natal birth chart.

• Is it time to take your life in a new direction?
• Are you are ready for love and partnership?
• Is your heart in what you are doing now?
• Do you need help in finding your right path?
• What untapped talent, gifts, skills and abilities could be used to create revenue today?
Astrology is used to analyze an individual's talents, gifts, abilities, behavior patterns and potentials. Also, how you get in your own way. How you may limit or hold yourself  back from new opportunities. Your birth chart shows your soul agreements (your contracts with family, friends and destiny.) For instance, what is your life purpose?  Who were born to become? What roles were you destined to play with other key people in your life? You are mystery worth knowing. Be the person you were born to be. Be who you have come to be. You are the one you are waiting for. Don't delay schedule your session with Kelley today. And go here to Astrological Services:

Kelley's philosophy:
When we role model to others a clear path in living powerfully. That is who-we-really-are.  We are teaching what we know through our example. The beauty is through our very demonstration in living our truth. We are creating opportunities for others to follow their own truth. Our empowered example will offer people a road map to follow their own heart's desires. You are to live your very best health, well-being, vitality, and power. It is your destiny to reach your greatest potential. You are a powerful creator. What are you creating this year?
Who are Kelley's clients?
Kelley's clients are highly functional, enlightened and successful people. People that have problems, pains, frustrations, fears and unfulfilled desires. No matter what your challenge is, you can get to a better feeling place. You can improve. Kelley's clients are people who are passionate and want more out of life. Clients who are determined to be empowered. Throughout this website, you will read what a few clients have said about working with Kelley Rosano. The value, joy and improvements clients have received  from the experience.
"That was a wonderful reading Kelly and look forward to more of your readings in the coming months, love your style and passion as i am a Scorpio 11/21/74 with a Scorpio rising.
it all coming together after a long time, property, fitness, architecture creative job and about to get engaged on the 13th Nov, thanks again. Kind Regards" Ben Hyde, Surry Hills NSW Australia
 Schedule Your Astrological Consultation
 Free Astrological Chart Wheel

Free Astrological Chart Wheel
Contact Kelley
Hi Kelley
Thank you so much for that consultation last night. I couldn't take it all in so I've just listened to it again!
Thank you for sharing your wisdom, expertise, life experience and honesty in such a kind and loving way and thank you most of all for modelling the healing power of showing up as your true authentic self. As I said before, you're my role model 
 It was a pleasure and a lot of fun to 'meet' you. I can really feel the healing power of your words today.
Love and blessings and gratitude to you, Aisling