Love, Attraction and the Power of Intention
Live Event with Kelley Rosano
When: Tuesday, January 24, 2017
Time:  3:00 — 4:30 PM EST
Where:  the Internet
What to bring: Your questions. Be ready to have fun and learn tons.
$19.95
Limited Space Available. Reserve your place today!
You can use the World Clock to know exactly what time the event will be for you.
Do not worry if you miss the live event. Everyone who purchases the Money Manifestation Live Event will be emailed the event recording and the companion workbook.
Please make sure to add "kelley@kelleyrosano.com" to your preferred email list. Please be sure that your PayPal email address is updated and active. This is the only way we have to contact you. We will email you the link to the live events on January 24 the day of the event. You will receive a thank you email from us following your purchase. If you do not receive this thank you email. Please check your spam folder and/or email us. kelley@kelleyrosano.com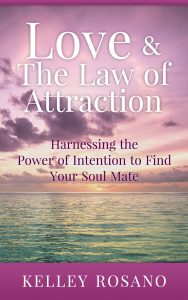 Twin Flames or Soul Mates… is yours a karmic relationship?
How to use the Astrology, Numerology and the new wave of energy in 2017
Now is the time to use Jupiter, Saturn and Uranus. They are in positive energy flow with each other.  You will not see this again in your lifetime. Saturn will never be in Sagittarius when Uranus is in Aries forming a harmonious aspect with each other. This is good news. Jupiter too is making positive connects with both Saturn and Uranus. These energies are creating anew foundation empowering to create what you truly desire.
Using the Numerology 2017 is a One Year.
Ones are New Beginnings. There is great power for creation.
What does your heart desire?
What are you ready for?
The Power of Intention coupled with the positive astrology in 2017 is the secret sauce for your relationships success.
What is your intention for Love?
The Power Intention is so important to get clear with what you want and want you do not want.
Learn how to Love You to attract the Love your want.
Learn how to use the power of Intention to get the Love your desire.
What is a Soul Mate?
Your soul mate is at the center of your spiritual family. This individual is a soul of light whom you feel a compatible energy for and with whom you intuit an enigmatic connection. Soul mates share an inner soul knowing, a soul recognition, and déjà vu, such as the feeling of meeting a long lost friend. A person can be enveloped in a joyful homecoming in the presence of their soul mate. You have the feeling of an effortless companion who will accept you unconditionally.
Soul mate relationships are powerful forces of love that can dissolve anger, hate, prejudice, and pride – replacing negative emotion with love, peace and unity. The tremendous power of a soul mate's true love is not only transformative. This love has the ability to end war and bring harmony on a global scale. This is why Spirit is uniting Soul Mates. The Age of Aquarius is the Age of Soul Mate Love. This is True Love.
All unions are essential for our soul evolution. No relationship is a mistake. Our relationships serve as opportunities for learning, acceleration on our life path, JOY and mutual growth. Soul mates come together when we have reached a higher level of self-acceptance, interdependence and wholeness. You must be the Soul Mate to you first, in order to attract your True Love.
We were all born with an innate knowing that somewhere out there is someone who knows our soul like none other. S/he will love you unconditionally, a true love that will champion your dreams and accepts your imperfections. Whether you meet your soul mate early in life, or have spent many years on a single path. Know that you possess the power to manifest this person at exactly the right time. Timing is everything! This is why it is important to know your personal astrology. Your astrology will reveal when you are most likely to meet your True Love.