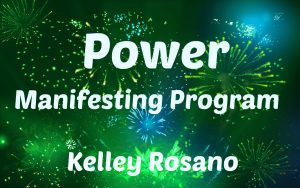 What is power manifesting?
Power manifesting is the ability to create what you desire. Your heart's desire.
Power manifesting is the ability to attract what you need when you need it.
Power manifesting is using your mind, body and spirit to be abundant.
Power manifesting is using your fullest Potential and Power.
Power manifesting is the ability to receive, to be a receiver.
Abundance is more than money. Abundance is having what you need when you need it. Power Manifesting is the ability to solve problems. Create prosperity. Power Manifestor knows that s/he Self-create their own reality. They take responsibility for their lives. This puts the Power Manifestor in the driver seat. When you own your power, you have the strength to overcome adversity. Abundance is health and well-being. Your wealth is in your health. The stronger you are the more energy you have to attract Love, Joy and freedom. 
It is your destiny to live the abundant life. You help other people when you are abundant. Positive energy lifts people up. Everything is energy. Money and Love are the same energy. Positive psychology teaches you to retrain your brain. So that you are hard wired for abundance. It does not matter what going in the world. What matters is your point of attraction.  Let us get you programmed to receive. "My intention is to receive." Make this your new mantra. Say this aloud for the full effect.
$19.95
You are a Powerful Creator.
You are here to live the Abundant Life.
What do you want to create?
What is holding you back?
Are you open to new ideas, beliefs and ways of living?
Are you open to new techniques?
Are you willing to step out of your comfort zone and try new things?
How to make positive changes in your life.
How to flow with your prosperity and abundance.
Money and abundance are important to living a successful life.  Kelley too will be using astrology, coaching and attraction principles.  You can interact, ask questions and receive live group coaching!
Hi Kelley,
Thank you so much! I  have watch your video program. I loved it! Great messages! I'm going to watch it a couple more times and whenever I need a positive energy boost. I've already started practicing my manifestation mantras from your book.
Thanks again and keep up the great energy and work,
Diana
Call upon Fortuna
The ascended lady master Fortuna is the Goddess of Abundance. Fortuna possesses the power to release more money when you really need it. Say this out loud when you need more money.
"Light's Treasures":
Fortuna, Goddess of Supply,
Of all God's wealth from realms on high,
Release thy treasures from the Sun
And now bestow on everyone
Whose heart beats one with God's own Light
The Power to draw from heaven's height,
Abundance to expand the plan
The Masters hold for every man.
Attune our consciousness with thee,
Expand our vision now to see
That opulence is meant for all
Who look to God and make the call.
We now demand, we do command
Abundant manna from God's hand,
That now below as is Above
All mankind shall express God's Love.
Say this prayer for ten, fifteen, twenty minutes or a half hour. Watch the money come to you.
What would a good life be for you?
Can you describe it for me?
Do not think it. Feel it.
How does the good life make you feel?
Who is with you?
What are you doing?
Play with the idea of a good life.
Dare to Dream into manifestation your Great Life!
You are an Immortal Soul. You Are a Powerful Creator
$19.95
Business Love Program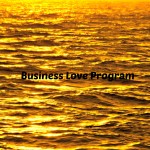 Building a road to Your Financial Freedom!
You are going to make the most money.
Be the most successful when you find your point of brilliance.
What can you do better than anyone else can?
Where do you shine the brightest?
What would you be doing if money was not a concern for you?
Empower your talent, skills and abilities.
Manage Your Risk and Reward
Honor Your Strengths and Weaknesses
Live the Abundant Life
Love Your Business.
Financial Independence = Freedom
In the book "Work Re-imagined", he draws these three distinctions.
1) There are jobs.
2) There are careers, which help you, progress financially and personally.
3) There are callings, which give you a sense of fulfillment, engagement and energy that you will not find in the other two. This work does not feel like work.
 Gifts + Passion + Values = Calling

$19.95
Put the Law of Attraction into action and  manifest Your Abundance Now!
Your Prosperity is it written in the stars?
*********************************************************************