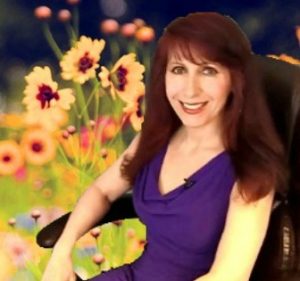 Kelley Rosano is an astrologer, author and coach. Kelley is  a change agent, spiritual catalyst and thought leader. She is a speaker and group facilitator. She has been an astrologer for over forty-four years. Kelley has been in full practice since 1995 with a growing national and international worldwide clientele. Kelley loves working with individuals 1-1 and group coaching. There is power in the group synergy when we come together to create a greater whole. Magic happens. We learn from each other and have fun.

Kelley's worldwide practice consists of celebrated celebrities, leading edge corporations, successful entrepreneurs, doctors, famous artists and lawyers. She works with clients from all over the world including the UK, Europe, China, Australia, South Africa, Canada, North America and South America. Kelley's clients are highly functional, enlightened and successful people. People that have problems, pains, frustrations, fears and unfulfilled desires. No matter what your challenge is, you can get to a better feeling place. You can improve. Kelley's clients and attendees are people who are passionate and want more out of life. People who are determined to be empowered. Throughout this website, you will read what a few clients have said about working with Kelley. The value, joy and improvements people have received from their experience.

Kelley's passion for inspiring and empowering people makes her unique. She weaves astrology, spirituality and coaching in a tapestry of love, wisdom and power. Kelley's skills gives her an awesome advantage. This gives her an edge up over other astrologers and coaches. Kelley has a true love and JOY for people. She believes that All Are One. Creator's divine spark flows through all life on Earth. We are connected to each other through our heart and consciousness.
Kelley is wise, experienced, original and gifted.  She has the ability to understand your personality and behavioral patterns.  Kelley can see your talents and  gifts. And, how you may get in your own way. These are your self-imposed limitations. They are your false beliefs. You know, how you may hold yourself back from living your best life. Kelley will always want more for you than you want for you. Settle for more. What gives you passion? What inspires you? What is your big dream? The answer to these questions are your clues to your North Star, your right path.  This would be your right livelihood.  Where you will manifest your greatest abundance.

We decide together on your timing. No pushing here from this astrologer coach. Timing is everything. Together we will know when your time has come to shift, change and evolve.  If money were not a concern for you, what would you be doing? What would you be doing if you were ten times bolder? What is your calling?
Gifts + Passion + Values = Calling
We will not use countless hours or money, trying to figure out "who" you truly are. And/or how you got here. Instead, we will go to the heart of the matter quickly. For instance: we can use our time together to achieve your goals in work, money and relationships. We can explore your life path destiny and spiritual advancement.

• What are your next best steps?
• What are your heart's desires?
• What will strengthen you financially?
• What will build your inner power, passion, creativity and love?
• What will increase your health, well-being, vitality and Joy?
Kelley is a relationship expert. She uses relationship astrology to analyze your partnerships. Kelley's desire is to help clients live authentically and powerfully. We practice "True Self" living in relationships, work and life. Kelley is a seasoned expert. She brings over thirty-years of business-mastery experience to her thriving practice. Kelley has worked with thousands of people. She has valuable life experience and wisdom.
Kelley Rosano holds a Bachelor of Science Degree in Business Marketing and Business Management from Bentley University Waltham, MA 1984.
Kelley Rosano holds a Liberal Arts Associates Degree North Shore Community College 1981.
Kelley Rosano Graduated from Coach University in 2003.
Contact Kelley